I've used Best Bros twice now and am satisfied with their work. I used them to repair, replace and paint some dry rot at my house. A employee by the name of Manual was in charge of the dry rot repair and he is simply a perfectionist. I am amazed with the quality of his work. If you have dry rot that needs to be repaired ask for him!However, during the final walk through I noticed a broken roof tile where their ladder was leaning against. Luckily I had a extra matching tile that they replaced.
I have an exterior stucco home. After living here for over 12 years, I noticed cracks, and chips in the body of the house, discoloration on the exterior walls, and paint blistering and peeling in the eaves and fascia. I decided to get three or four repair and repainting estimates. After comparing all of the estimates, I chose the one given by Best Bros Painting. David, one of the business owners, was very cordial, personable, knowledgeable, and friendly. He stated that he would do his very best to see that I was happy and pleased with the project at the end. He was genuine and sincere in the manner in which he said that. I felt so comfortable and reassured that he would accomplish what I was seeking. After doing the initial walkthrough, he provided me with an estimate and a description of the whole project. Each and every detail of the actual work to be done was noted. He was so thorough and knowledgeable about the work to be performed, that it made me feel like he was painting his own house. This is my first and only home that I've owned. For a salesperson, and owner to promise and fulfill the work that was needed on this house, for the lowest of all the bids, and with the best materials that I was seeking, and with the highest quality of workmanship and service, was truly a labor of love. I and my family will be forever grateful for the painting work, and the quality of service that we received from David and his company employees. This work was accomplished by Best Bros Painting, on my home. Thank you so much Best Bros for "spicing" up our home and my life.Your company truly deserves a 5.0 rating review. Thank you David.
I am thrilled to say that Best Bros exceeded my expectations in every aspect. They were reasonably priced. They were polite, friendly, punctual, and communicated well. The team worked like a well-oiled machine with precision and efficiency. They were also a lot of fun. They were able to talk, and laugh without missing a beat. They did a good job cleaning up after themselves as well. They seemed to love their job. They went above and beyond. Not one person on the job made us feel uncomfortable or awkward when we asked questions. And, always a bonus for us was that nobody was smoking and any music we heard was at an appropriate volume and was tasteful. These guys are absolutely not lazy workers. Thank you to all of you guys that worked out here in Hilmar! You are very appreciated, and we will not hesitate to brag about you all, the job you did, and we will absolutely be working with you again!
We called Best Bros for a small job we had. Mont was very professional and answered all questions we had. They had a very competitive quote. The crew who showed up were professional got the job done and it looked amazing. Their office staff was amazing!! We were very happy with the finished job and we definitely would recommend them!!
Best Bros did an amazing job on my aunts interior walls and kitchen cabinets. They were reasonable and very considerate since my aunt doesn't speak English I was her translator during the entire process. If you need anything done in the Fresno area I would give them a call!!!
The painters take pride in their work, from cabinets to home painting, dryrot repairsThese guys are highly recommended.
Very professional, extremely reliable, and some of the most kind hearted employees I've ever hired for a job. The amount of respect for the property and dedication to a "job well done" is unparalleled in the industry. I reccomend them to anyone who needs painting (either interior or exterior).The owner personally came to the job site, and guaranteed the job. Money well spent, they've more than earned my business for life.
They are amazing. I am so thankful that I found Best Bros Paint! Buying a home is stressful enough already but you throw in remodeling and the stress level sky rockets! When I initially got in touch with them, my anxiety was through the roof, and after about 10 minutes taking to Mont, I felt like I could finally breathe. He listened, and provided advice and reassurance. I then worked with his business partner David, and he was just as amazing and patiently walked me through everything, from pricing to colors to timeline. When the time came for the project to start, they had a huge crew with all their equipment ready to go! Had the privilege to have Mike and Sarge work on my house and everything turned out beautifully and was finished sooner than expected! I had to last minute added a few items to the project and they didn't even blink an eye, and just took care of it! And when it came time to pay, even they A/P person Becky was wonderful to work with.Overall it was a great experience working with all of them. Their level of professionalism, patience, and quality of work is beyond words!
They do what they say. Bros came out on short notice and got the job done with attention to detail. Came out again on super short notice to tidy up. Glad to connect with Monty, the driven ex-Marine and budding entrepreneur bringing quality and affordable painting to more people's lives.Wish you great success!
As soon as I met Mont, I knew he saw my vision. I wanted something really different and i got it! He is crew is fantastic and I couldn't be happier.
Hi, I recently had my house painted by Best Bros, specifically Dustin and his assistant. Dustin did a great job and was very nice to work with. Prior to painting, I had the absolute delight to work with Zee, who did the cleaning and prep work so the painting could be done. Zee had an apprentice with him and I could tell, Zee was a great teacher and mentor. Zee was like family the minute I met him and I'm so glad I got to work with him. Monte hired two exceptional guys who do a great job. I got three quotes, and although they were all similar, there was something about Monte that made me feel that my experience would be very personal and not just another house or client. Being a vet pushed him over the winning edge – thank you for your service. All the staff arrived on time every single day. I would highly recommend hiring these gentlemen if you want a beautiful new house.
It's always a little scary looking for the right company to come out and do a high quality job at a fair price. Best Bros did that and more! Monty came out and was very professional with great recommendations to help my wife and I make our decision. They were very prompt and did high quality work within 3 days!We were a little indecisive on color pattern, Monty and team came out and worked with us, with no pressure or any negativity. They even made an adjustment at no cost to ensure my wife and I were satisfied with the color scheme and pattern.Very positive experience and will be recommending Best Bros to my family and friends. If you're looking for any work and want a stress free experience, give Best Bros a try!
One of the best experiences I have ever had with a contractor. Mont came out and gave me a comprehensive quote at a very fair price. His crew including Zeke and Frankie (wish i could remember all of their names) were respectful of my property, professional, and thorough in all aspects of their work. Great job!
They replaced siding boards on my house and painted the whole house.The Forman got here early every day and got things ready so when his crew got here they could just start working.They kept me updated every day to what they would do the next day.I will use them when I have the inside painted.I believe if you want a great job go with BestBros Painting.
Absolutely recommend Best Bros! They provided excellent quality workmanship and awesome customer service. The entire crew was a pleasure to work with.
Best Bros paint is the service to get if you are looking for ANYTHING paint related inside or out! They were super friendly, easy to work with, and had awesome follow thru. I know everyone says this...but it looks like a brand new house! Would recommend to everyone!!
These guys are amazing!! Becky in the office is super helpful and polite. Professional and detailed with beautiful results without having to wait for a quote or the work to get done . I can't say enough !
Working with Best Bros Painting was the best experience we have had with any outside contractor since becoming homeowners. They were ontime, courteous, flexible, professional and very communicative. They kept us involved throughout the entire process and always checked in with us if there were any questions. They were also very open to last minute changes and/or request if we would have had any. We are very happy and pleased with the work done, and could not recommend anyone higher than this group/team.
Responded right away (late evening) and showed up the next day ready to get the job done. Gave me a great price and the work was A+ all around. Finished on time and cleaned up as they worked. All around great experience!
Why
Choose

Best Bros Painting?
Every client and their needs are important to us, which is why we are dedicated to making your property look amazing.
Our friendly staff is here to help every steps all the way.
We guarantee you will be satisfied with the results of your painting projects.
You will receive the best quality service from the moment we receive your phone call. 
You will receive professional service from the beginning of your project until the end. 
We are insured and bonded, guaranteeing the best professional painting service.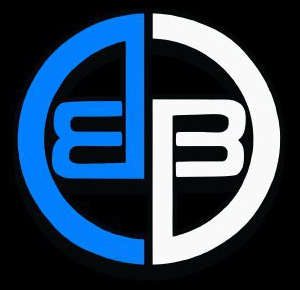 CONTACT US TODAY FOR A FREE QUOTE
| | |
| --- | --- |
| Arnold | Dublin |
| Livermore | Los Banos |
| Groveland | Manteca |
| Modesto | Merced |
| Murphys | Pleasanton |
| Sonora | Stockton |
CONTACT US TODAY FOR A FREE QUOTE